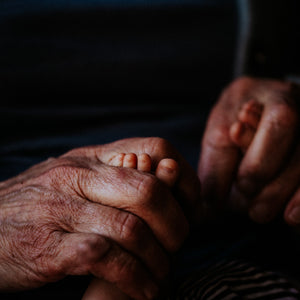 Heading towards a world free of waste, filled with wonder.
The name, Billie Wonder, is purposely androgynous and optimistic. It's a nod to our commitment to stay impartial, upbeat, tireless, and curious, choosing only the best and most honest materials for our customers and the planet.
We work hard to reduce waste, making washable diapers and essentials that are nice to look at and so well made that you can't throw them away. And when you do throw them away, ideally after many years of service, our goal is to make products the planet is happy to take back.
We are a work in progress both in product and organization, so stay with us because the ride has only just begun.
I am Steef Fleur, founder of Billie Wonder and a former documentary photographer. I saw my first washable diaper whilst on assignment with Northern California hemp growers in 2015. What struck me was how natural it looked to have a baby wrapped in cloth at such a critical time in their lives. And why, given the choice, disposable diapers were the norm.
This, combined with everything I learned about hemp that year – its many uses and regenerative qualities as a crop – stayed with me.
As fate would have it, my son was born in 2017 and the Billie Wonder web shop soon after. The web shop sold existing washable diaper brands in an effort to promote washables as the new norm. In 2020, a coach and I reimagined Billie Wonder with its own product line. Everything would be made of organic hemp, from diapers to bins, and carry an adult aesthetic. Since then, I have worked with a passionate team to bring the new Billie Wonder to life.
We set out to be toxin free, organic, natural, ethical, and biodegradable – or what author Paul Hawken calls Regenerative. What we found were unrealistic prices, high minimum order quantities, large carbon footprints, or in some cases, unavailability - what we were looking for didn't exist.
This cemented a few things. We are a forward-looking group, who should rate ourselves on intention. That is, focus on what we set out to do and what we achieved, versus what we didn't. That no job is ever complete when you're curious.
And lastly, everything - life, parenting, business - is about baby steps.
Many more steps to come. Stay tuned! With Love, Steef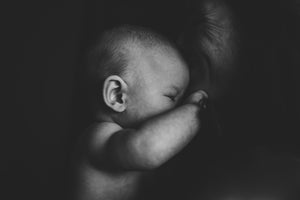 Putting life at the center of every act and decision.
The world through new eyes
We've taken author's Paul Hawken's call to "put life at the center of every act and decision" to heart. His idea of Regeneration – inclusive, cooperative, dignified, optimistic, and compassionate – as an approach to the world's challenges is the guide we apply to our business. From our messaging – high, no guilt, no finger pointing – to our business practices – flat, transparent, flexible, supportive – we are a new generation of commercial business who see the world and our place in it differently.
Our success will be measured on a healthier, happier planet and a greater adoption of washable diapers globally, regardless of our market share. And what better way to begin this journey than with babies, our tiny changemakers, and new parents.
Materials
Our diaper materials can be placed in two buckets, water-resistant and absorbent fabrics.
The water-resistant fabric is PUL. PUL is a common washable diaper material because it is easy-to-clean, soft, breathable, and durable enough to be reused for multiple children. The absorbent fabric is 55% Hemp, 45% Oeko-Tex organic, unbleached and undyed cotton. It is extremely absorbent and a good introduction to hemp. Hemp is more absorbent than cotton, requires less water and pesticides to grow, and nourishes soil as it grows. Note: Hemp organic standards don't yet exist.
made in china
Our ambition was to build a product line entirely of hemp. Why? Because we're big fans of its many uses and regenerative properties as a crop.
We also wanted to reduce our footprint and provide the finest quality product available at a fair and reasonable cost. We chose China because it ticked all boxes. China is the largest producer of hemp and hemp fibre in the world. Our partner is best in class, having made washable diapers for over 25 years. They are Oeko-Tex certified and SMETA audited, meaning their ethics and product quality are documented. They also source hemp and accessories locally, which reduces our overall footprint.
The Hemp Oil
We worked with local essential oil and aromatherapy specialist, Volatile, to create The Hemp Oil.
Hemp is known to be antifungal, antibacterial, and antimicrobial, as well as support the skin's natural barriers. Made of 65% cold-pressed hemp seed oil, this oil, when diluted with the water, nourishes skin as it cleans. We combined it with chamomile, calendula, and limonene (citrus), to create a fragrant and functional accessory to your washable routine. We're proud of this partnership. It gave us the opportunity to work locally and showcase the many uses of hemp. Something we plan to more of in the future.
TRANSPORT
Two companies are helping us deliver our products thoughtfully.
In the Netherlands, we've chosen Cycloon. This is a bike carrier platform active in over 30 Dutch cities. Its goal is to design logistics that are smarter and cleaner. They use biogas fuelled vans to reach city limits and from there deliver all parcels by bike. Thereby diminishing traffic and limiting their CO2 footprint.
GoodShipping is our partner in containers. Cargo ships use extremely dirty fossil fuels and switching to biofuels is expensive.
To help shipping cost between fossil and biofuel, GoodShipping collects premiums from companies like ours that are willing to contribute to the change. We pay a small premium on all the goods we ship from China. GoodShipping then uses those premiums to purchase and fill cargo ships with biofuel. These are some of the ways Billie Wonder is committed to regeneration.
Tiny Library
We have also partnered up with Tiny Library to make it possible to rent our washable diapers.
Tiny library is a Dutch sustainable initiative offering all types of baby products for rent. This way, items that are only used for a short period in your tiny changemaker's life will not end up unused in storage, but instead go on to make more parents and children happy.
On their website
, you can find the Full Kit and the Bin (including 2 laundrynets). It is the perfect option for parents who prefer renting over buying, or for those who want to give washable diapers a real try without making a big investment straight away.