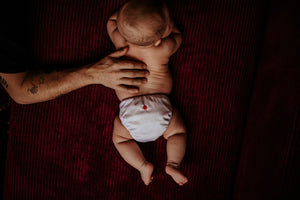 Why Billie Wonder?
We work hard to reduce waste, making washable diapers and essentials that are nice to look at and so well made that you can't throw them away. And when you do throw them away, ideally after many years of service, our goal is to make products the planet is happy to take back.
We do so by making use of the best materials. The absorbent fabric of our diapers is 55% Hemp, 45% Oeko-Tex organic, unbleached, and undyed cotton. It is extremely absorbent, an example of hemp's many qualities. Hemp is not only more absorbent than cotton, but it requires less water and no pesticides to grow. What's more, hemp nourishes the soil it's grown in, versus other crops that take nutrients from soil.
planet Friendly
Organic and durable materials
Less waste
Reduces disposable waste by 8%
ECONOMICAL CHOICE
BENEFITS ALL
A faster path to potty training
With a shared commitment to a sustainable future and a healthier planet for our tiny changemakers, we've partnered with ASN Bank to offer you the chance to try out our washable diaper flow.
Additionally, we'd like to offer you a complimentary Midi Bag from our collection.
Just select the ASN Gift Kit in your preferred colour variation, use the code provided by ASN and you'll receive a free Midi Bag in the same colour as a gift from us.
Shop The ASN Gift Kit